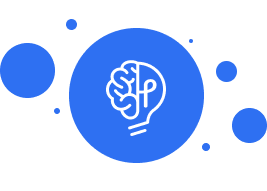 Empower Your Team with ShareBot's Intelligent Knowledge Center
Welcome to ShareBot's Knowledge Center, the advanced AI chatbot designed to transform how professionals access information and collaborate. Say goodbye to information overload and welcome a new era of precise insights.
Get Started with a 15-Day Free Trial
Sign up now and enjoy 500 GB of storage space and ask up to 500 questions, all at no cost.
Why Choose ShareBot
Scalability
There is no limit on the amount of data the organization can upload to the system
Source Linking & Reliability
Verified responses with direct link toreputable sources
Integration
Sharebot's Knowledge Center is Designed to Easily Integrate with the Current Organizational Systems
How to begin / How ShareBot works:
Use a virtual server in your premises (Premium account)

The AI System Learns the information


Subscription Fee
Monthly package
Data Storage (1TB)
Monthly 1000 Questions
Yearly package
Data Storage (1TB)
Monthly 1000 Questions